#MyTravelokaEscapade..I need a holiday lah!
Hye readers who ever you are! 😁😀
Its not easy to choose one of 10 holidays destination..you only need to choose one! #MyTravelokaEscapade contest are now open for us to grab and stand the chance to be the lucky winner!
Log in to https://blog.traveloka.com/en/online-contest/ for more details or click the banner
El Nido, an
island in Palawan in the
Philippines
or
Hongkong
well known for their Disneyland and Ocean Park or
Langkawi
with its 99 magical islands or
Bali
the island craze by honeymooners or
London
famous for Big Ben,
Tokyo
known for Disneyland and its sushi..yummy! or
Nepal
being home to the tallest mountain in the world, Mount Everest.
or
Sabah
famed for its Mount Kinabalu or
Melbourne
the city of all season also said to be
vibrant, elegant, and multicultural
or
South Korea
that is now so popular for K Food, Kpop, KDramas to name a few
fuhhh
so what is your dream destination then...uhhh
I need a holiday lah!
Dear #MyTravelokaEscapade..please grant me this holiday...hehe if I have the chance I wanted the holiday to South Korea..why South Korea and what excite me to go there? ...and my wish to be there during Spring..yes during Spring ;)
Spring and Cherry Blossom
Everyone loves to see flowers and for me the best time to visit Korea is to enjoy the cherry blossoms where you walk under the trees full of flowers. Going to the mountains are undoubtedly the best place to enjoy spring outdoors but need not to go far as you can enjoy your leisure walk under these beautiful canopies of spring bloom in the city!
Nami Island
A tiny island yet famous due to the shooting of Korean most popular drama Winter Sonata and known as an oasis for culture and leisure in peaceful harmony with humanity and nature. With 5 minutes ferry ride, you are already in the forest with verdant trees holding up the sky and open grassy areas where you can easily see rabbits, squirrels, peacocks and chipmunks and of course wild flowers. I would definitely be lying on the grass and look to the sky to really appreciate it or maybe if allowed I will be rolling on the ground too...hehe.
Everland and Tulip
This is the place for the thrill at the amusement park and see the beauty colorful Tulip, roses and maybe lillies at the Four Seasons Garden. Everland also has Herbivore Safari where you can see the wild such as tigers, lions in front of your eyes! and the heart pounding rides such as T Express and perhaps have the chance for the Spring festive here too.
Gyeongbokgung Palace
This is the place must visit place! The palace was built in 1395 is main royal palace of the Joseon dynasty and the most beautiful and largest palace in Korea from the other 5 grand palaces. However, the palace is not in its original state because of several wars it underwent. The exciting session will be the royal guard changing ceremony not to be missed out. Here you will witness the traditional Korean scene during ancient times. The parade with colorful traditional uniform complete with weapons, accessories and the routine is the feast to the eyes of every tourist. Each session takes about 20mins with 3 schedules per day at 10am, 1pm and 3pm. I bet everyone will feel the same excitement.
guard changing ceremony
Bukchon Hanok Village
The name Bukchon translates to "northen village" and this village is home to hundreds of traditional houses, called hanok where these days these hanoks operate as cultural centers, guesthouses, retaurants and tea houses that provide tourist with an opportunity to experience, learn and immerse in Korean traditional culture. I wanted to be here so much to experience wearing the traditional Korean drress "hanbok" and feeling like an ancient times princess, pretty and rich LOL and the most of course it will be my most unique and memorable experience
imagine me in this hanbok...pretty yeah
Cheonggyecheon Stream
Very interesting and so different when a stream was made as a park located in the middle of the road. The atmosphere is so different and the best time to be here is during spring and summer. Here we can just relax and feel the cool breeze with water flowing clean and most importantly to escape from the hectic urban living. The air is free and the awesome scenery is also free
N Seoul Tower
This 236.7m high communication and observation tower located on the Mt Namsan in Central Seoul and surrounded by many other attractions including Namsan Park and Namsangol Hanok village.
What do they have here? First go up by cable car and down by shuttle bus or vice versa or at your choice. Here there are the Gift shops, the Alive Museum, Memshot, cafes, Teddy Bear Museum, revolving restaurant, the digital observatory, the Wishing Pond and Locks of Love at the Roof Terrace! There is so much here to attract visitors.
If you are lucky, you may catch the sunset here too.
The Tower illuminated in blue from sunset to midnight on days when the air quality in Seoul is 45 or less and during Spring it lit up for 52 days..awesome right!
Food, banana milk and kimchi
A holiday is not complete when you do not try their food especially kimchi and banana milk in Korea. Perhaps takeaway of dosiraks (Korean packed lunches) if you really don't have time. There are many Halal Muslim eateries located in Seoul, tasty and healthy!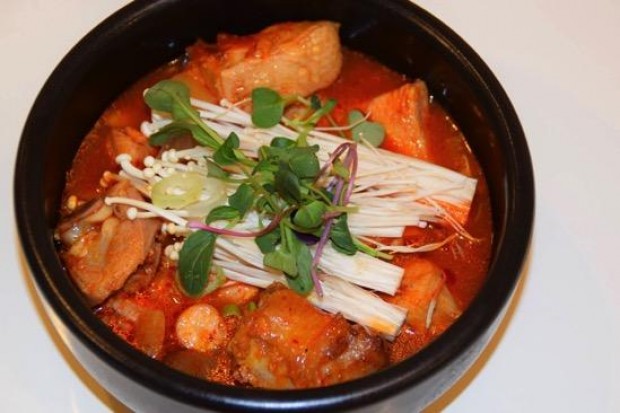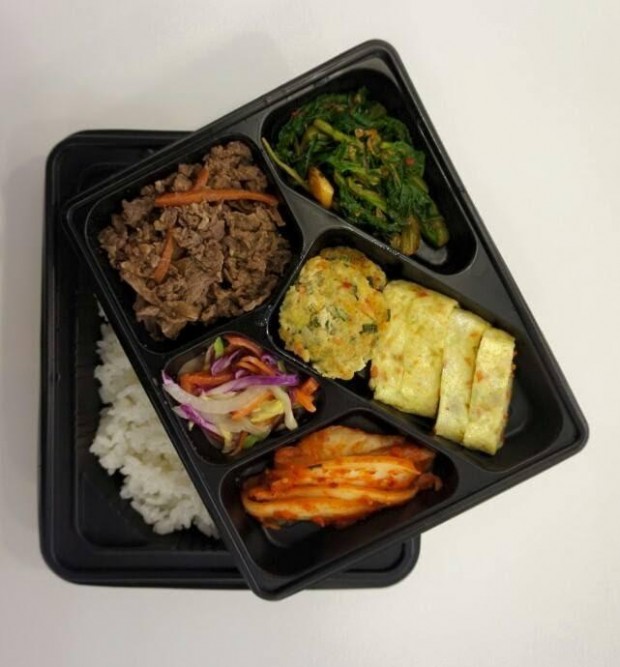 Pheww...that is so handsful of places that I wish to go if I the lucky winner #MyTravelokaEscapade and I will definitely take the opportunity to discover more myself with selfies and blog my experience that is no more a dream with Traveloka!
So why wait! Post it
now in y
our blog or facebook and may #MyTravelokaEscapade fulfill it and make your dream comes! Like I wish that I be the lucky ones!